One way to secure your system against intrusion is to provide it with a user ID along with a password that is secure. In Windows 7, this is enforced as a part of the setup process.
As a result of this, every time that you start up your computer, it asks you to enter your password using your keyboard.
However, if you're the only person who uses your PC, and you live in a somewhat secure environment, the need to provide your password upon every login can be the source of frustration and inconvenience to you, the user. Here's how to bypass this process, and have your PC automatically log you in every time it starts up.
From your Windows 7 desktop, press the Start button.

In the Search box, enter "netplwiz" and press the Enter key. This will launch the Users Properties Applet.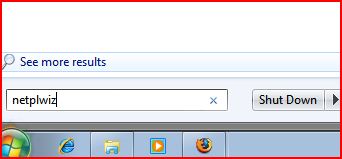 Select the user for whom you wish to enable the automatic logon feature, and then uncheck the check-box that says "Users must enter a user name and password to use this computer". Press the Apply button.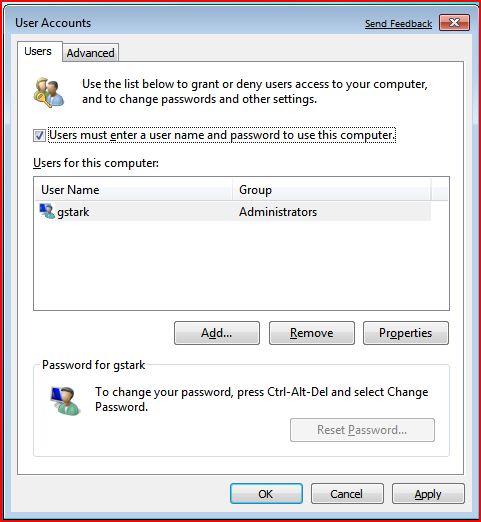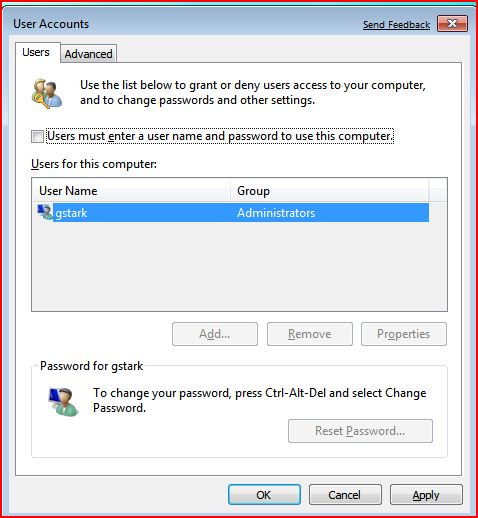 You will now be presented with the "Automatically Log On" dialog box, into which you now need to enter and confirm the selected user's password. Do this in the provided text boxes, and then press the OK button.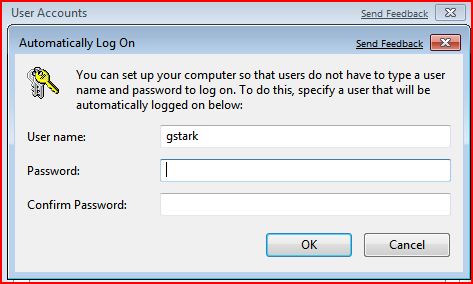 You're done!
The next time you restart your Windows 7 computer, it will be automatically logged on as the selected user.