Everyone has at one point in time used a camera, whether it took film or a memory card or some other form of media that exists out there.
Well this week, the Photo Marketing Association put on PMA Australia 2009 in Sydney. This means that we got to see all manner of goods from companies that makes & sell digital cameras, lights, lenses, memory, scrapbooking solutions, and all other bits and pieces that you'd normally find around a photographer.
We were there for all three days and we've got all of the news for you.
We've even made a little video.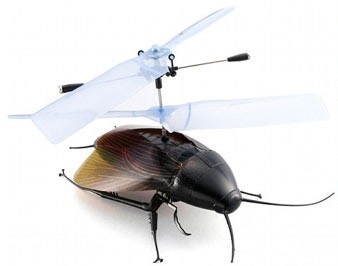 Yes. It's exactly what you think it is. A flying cockroach.
Now that's what we call a useless gadget. We'll have a few more for you on this show, as well as the iPhone 3GS got launched this week so we'll speak about that, news on electric cars, Windows 7, and a whole lot more. That's this week on The Gadget Grill!

Podcast: Play in new window | Download (16.3MB)
Subscribe: RSS
If any of the songs got your attention and you were hoping we'd back announce tracks, you'll be sad to know that we usually don't. We're more into announcing the songs as they play. Regardless, if you missed any, here's the playlist from this show…
William Shatner – Ideal Woman (from "Has Been")
Paul Simon – Kodachrome (from "There Goes Rhymin' Simon")
Imogen Heap – Not Now But Soon (from "Heroes")
Lenka – Bring Me Down (from "Lenka")
Jimmy Smith – Someone To Watch Over Me (from "Softly As A Summer Breeze")
Next week, we'll be looking at how beginners can get into Photoshop as we wrap up our week of cameras with a little bit of the digital side. See you then on The Gadget Grill!