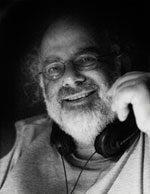 Gary Stark
Producer
An accountant in a former life, Gary has always enjoyed a natural curiosity for gadgets, toys and technology, acquiring his first computer in the late 1970's.
As an analyst/programmer, he has worked with some of the largest software companies in the USA and Australia, and in doing so, he has delved into the innards of many diverse products. A well regarded speaker and author, today he brings his insight and a wealth of experience into the Gadget Grill.
Gary also has a wealth of music experience in the jazz, rock and blues realms, and you can find him on 2RDJ FM-88.1 presenting Midweek Jazz as Professor Stumpy Steamboat Gaz every Wednesday from 11am to 1pm.
You can contact Gary at
Jason Murray
Sous Chef and the Faceplant Kid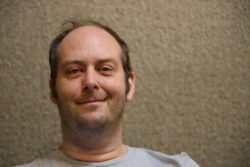 Jason Murray, one of the writers with Ausdroid, brings a wealth of experience to the Gadget Grill's kitchen,  and is well placed to help with the kitchen clean-ups.
You can contact Jason at
Alex Choros
Senior Knife Wrangler
Alex is a writer with Whistleout. Alex is our man with the deep knowledge of all things Apple, and he can be contacted at
Honour Roll
(Past presenters)

Geoff Quattromani
Maitre D'
Joining the show as host and Maitre D', Geoff Quattromani brings his own wealth of experience and intelligent points of view to the Gadget Grill.
Geoff hosts his own technology site at NotAnalog.com and may be contacted at

De Willis (DeDe Cup)
Head Chef
No '50s diner would be complete without a top notch chef, and De Willis has recently stepped into that role, here at the Gadget Grill. With experience in kitchens in both the UK and here in Straya, De brings that extra bit of verve (as well some Veuve) into the kitchen here at the Gadget Grill
So, when you hear (or taste) that extra bit of spice in the Gadget Grill's offerings, you'll know that Chef De has had her hand in things.
DeDe's email address is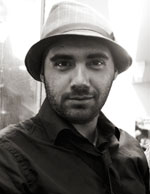 Leigh D. Stark
Host / Reviewer
Leigh Stark was the original host of The Gadget Grill, sadly departing the show in October 2013
Previously the lead reviewer for CyberShack TV, a program that airs on the Nine Network, Leigh was responsible for most of the game & gadget research found on the show and previously wrote the CyberShack Radio Show that aired across Austraila.
He now works as the Content Manager, Web Producer and podcast host for GadgetGuy.com.au.
Leigh's work can also be found in APC Magazine, PC Authority, Popular Science (Australia), and formerly Derwent Howard's Technology & Business.
As a writer with an addiction to all things technology especially teaching other people how to use it, Leigh can often be found with a camera strapped to his wrist, headphones on his ears, and a game console no less than a foot away from his body.
His review list can be found at his personal website. You can contact him on