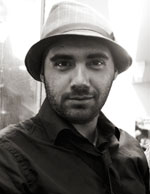 Leigh D. Stark
Host / Reviewer
Leigh Stark is the host of The Gadget Grill.
Previously the lead reviewer for CyberShack TV, a program that airs on the Nine Network, Leigh was responsible for most of the game & gadget research found on the show and previously wrote the CyberShack Radio Show that aired across Austraila.
He now works as the Content Manager and Web Producer for GadgetGuy.com.au.
Leigh's work can also be found in APC Magazine, PC Authority, Popular Science (Australia), and formerly Derwent Howard's Technology & Business.
As a writer with an addiction to all things technology especially teaching other people how to use it, Leigh can often be found with a camera strapped to his wrist, headphones on his ears, and a game console no less than a foot away from his body.
His review list can be found at his personal website. You can contact him on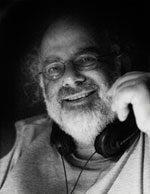 Gary Stark
Producer
An accountant in a former life, Gary has always enjoyed a natural curiosity for gadgets and toys.
As a programmer, he has delved into the innards of many of these products, and today he brings his insight and a wealth of experience into the Gadget Grill.
Gary also has his own radio show – Jazz Notes – on 88.1 Radio 2RDJ on Tuesdays from 11am to 1pm and is part of The Shed, a talk & music radio program that airs immediately after from 1pm to 3pm which Gary co-hosts with Peter Worthington.
You can contact Gary at