Hi everyone.
Yes, it's Thanksgiving. And that means lots of turkey. For everyone.
And for us at the Gadget Grill, that means that means it's time for our annual Tech Turkey Awards.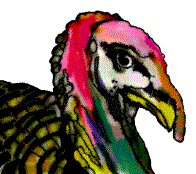 Join us this Sunday night, on 2RDJ FM-88.1, or on the net at www.radio2rdj.com, and find out who we think this year's Tech Turkeys are.